<![if !vml]>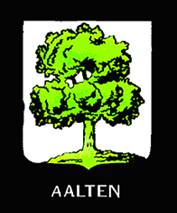 <![endif]>
Brief history of the Foundation: After the presentation of our family book Omnes Generationes and the worldwide Somsen Reunion in August 1997 we felt a need to continue. In January 1998, Ada [75], Derk [413], Gree [53], Helmut [1562], Johan [1089], Theo [227] and Wim [518] assembled at a notary in Aalten to start our family foundation. Later, Ben [396], Dick [130], John Howard [2353] and Marieke [725] joined us as advisors. A representative geographical spread: two American, one German and eight Dutch Somsens. Our family magazine Somsen Horizon appears since May 1998. Since then we organised a reunion in America and a second one in Aalten.
Korte geschiedenis van de Stichting: Na het uitkomen van ons familieboek Omnes Generationes en de wereldwijde Somsen-reunie in augustus 1997 was er behoefte aan een vervolg. In januari 1998 kwamen Ada [75], Derk [413], Gree [53], Helmut [1562], Johan [1089], Theo [227] en Wim [518] bij de notaris in Aalten voor de oprichting van onze familiestichting. Later voegden Ben [396], Dick [130], John Howard [2353] en Marieke [725] zich bij ons als adviseur. Twee Amerikaanse, een Duitse en acht Nederlandse Somsens vormden een representatieve geografische spreiding. Vanaf mei 1998 verschijnt ons familietijdschrift Somsen Horizon en sindsdien organiseerden we een reünie in Amerika en een tweede in Aalten.
<![if !vml]>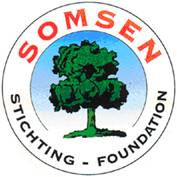 <![endif]>
Objectives: The foundaton promotes solidarity between people with the name Somsen, their relatives and those who are interested. for example by:
•          performing historical and genealogical research
•          publishing a periodical and organising family activities.
Doelstelling: De stichting bevordert saamhorigheid tussen personen met de naam Somsen, hun verwanten en geďnteresseerden, door bij voorbeeld:
•          het verrichten van historisch en geneaogisch onderzoek.
•          het uitgeven van een periodiek en het organiseren van familieactiviteiten.